THE JOSHUA TREE ART MUSEUM
Shane Townley is a modern mid-century artist born in 1972, renowned for his thought-provoking paintings and sculptures. With a passion for addressing pressing societal issues, his artistic endeavors revolve around themes such as global warming and the impact of technology on children's minds.

Throughout his career, Townley has garnered recognition for his contributions to the art world. Currently he is in the process of building the Joshua Tree Art Museum on the opposite side of 29 Palms Hwy from Copper Mountain College. He is the founder of The New York Art Center in TriBeCa, NY and the Founder of the Largest Art Center in SoCal - The LagunaART.com space boasts 8500 sq ft next to Nordstrom and the Apple Store in Orange County, CA.

As a dedicated artist and art director, Townley continues to push boundaries and challenge perceptions through his receptions working with over 4000 artists on both the east and west coasts. He invites artists to engage with important issues, encouraging them to explore their own perspectives and take action towards a more sustainable and mindful future through art and the history of art.
Today he is residing in Joshua Tree, CA. Living with his beautiful wife Yeslin and their dog named "Blue".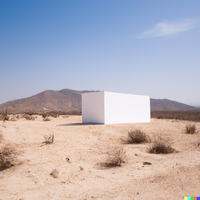 climate series 2004 - current
The Dark Series Solo Exhibition | March 2020 | Tribeca, NYC